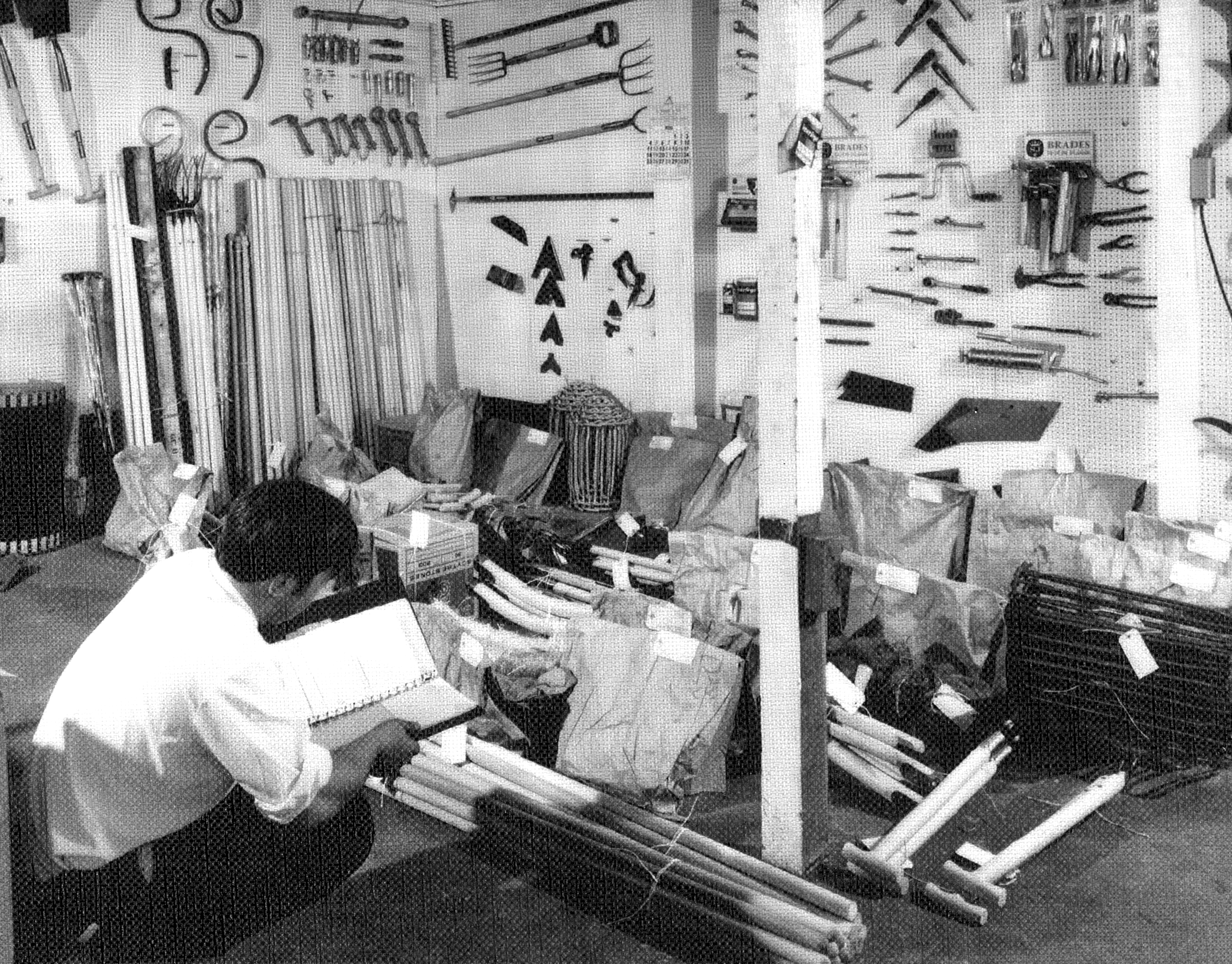 A Spalding & Son Limited was founded in September 1956 by Ernest & Godfrey Spalding and named after Ernest's father Albert, a local blacksmith who had previously sold his wares to local Lincolnshire farmers, travelling the county by motorcycle.
Focusing initially on wood turning items such as brushes, scythes and hoes, these products were produced at the premises on Portland Street, Lincoln. As the business grew, it relocated to new premises at Five Mile Lane in Washingborough, Lincoln where we continued to expand.

In February 1966, a group of seven local farmers saw Spaldings potential and bought the business from the Spalding family. They withdrew from the original wood turning activity, concentrating instead on selling tools & replacement parts. A new Managing Director was appointed and we expanded beyond the Lincolnshire county boundaries into Yorkshire and East Anglia.

With 19 employees and a turnover of £200,000 we continued to grow and once again relocated to a new and much larger premises on Dixon Way, Lincoln to allow for more stock and a wider range of products.

Throughout the 1980's, we expanded significantly and now had representatives covering the whole of the UK. A number of acquisitions were made in France, Denmark & Northern Ireland and we soon became the largest independent direct supplier of agriculture parts in Europe. This led to another relocation to our current home on Sadler Road, Lincoln with a turnover of over £2million.

In 1993, a new groundcare division was formed, concentrating on the sale of professional grounds maintenance spares to contractors and local authorities. This quickly became established in the market place and continues to be a core part of the Spaldings offering.

After a number of different business acquisitions and ownership buy-outs, in 2004 the Spaldings board took ownership of Spaldings (UK) and Spaldings (Ireland) Limited and focused solely on the agriculture and groundcare markets. By 2009 the business employed 147 staff and had grown to over £20million turnover.

In 2012 we were purchased by the Marubeni Corporation and became part of one of the largest conglomerates in the world, sitting alongside our sister companies Komatsu and Agrovista. Our new customer contact centre opened with our telesales teams, customer service staff, product developers, and once again expanded our site which now stands at 3 acres.
In recent years we have become approved dealers for a number of leading brands including Stihl, Husqvarna, Padagas and Honda Power Equipment, as well as diversifying into the Forestry market as the exclusive UK supplier for TMC Cancela. 2019 has seen further expansion into the Industrial plant hire sector enabling us to fulfil our mission of being a leading supplier to the entire UK land management sector.

In 2022, Marubeni Corporation divested its entire shareholding in Spaldings to London-based private equity investors Inspirit Capital.
This return to UK ownership and control has allowed the company to continue its focus on the land management sector, supplying farmers and other land managers throughout the whole of the UK with its own brand market-leading parts and a stable of world-class brands for workshop equipment and consumables.