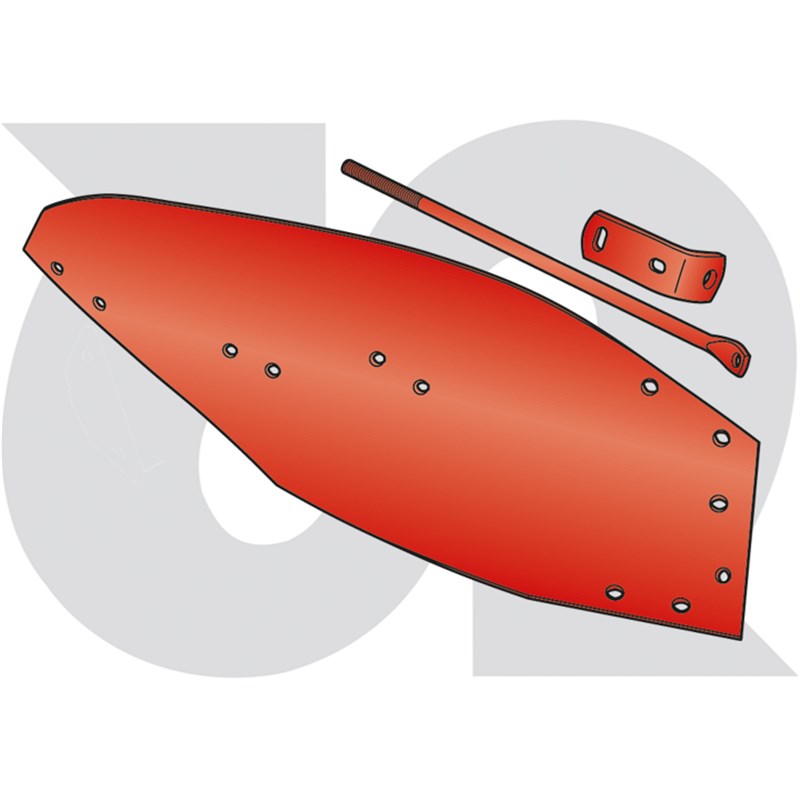 No.8 to No.28 Conversion Kit R.H. (Single Furrow)
Product Code: 10721
Pack quantity : 1
In stock

Technical

With E-type stay for Auto-reset ploughs.

Gives a wider furrow bottom - ideal for wider tractor tyres
If you currently run a KV No. 8 body plough, this simple conversion means you can benefit from the wider furrow bottom created by the No. 28's extra mouldboard length. The No. 28 mouldboard kit bolts onto your existing No. 8 Frog to give a depth range of 6 – 11 inches and a ploughing width of 20 inches wide, with less than 5% increase in draft.

25% Wider furrow bottom - suited to heavier soil types

Each single furrow kit is handed and consists of: 1 x No.28 Mouldboard, 1 x Suitable stay bracket 1 x Suitable stay.

Please note: when fitting the conversion kit it is imperative that you use the existing stay AND the stay supplied in the kit on each furrow.

Note: requires 10 x M10 x 35mm fasteners (60515 pk 25) per kit.
No.8 to No.28 BODIES CONVERSION KIT to fit KVERNELAND
M12 x 35mm Oval Twin Nibbed Plated HT (G10.9) Plough Bolt & Nut (Pk 25) (Pack of 25.)
60515
10 x M12 x 35mm